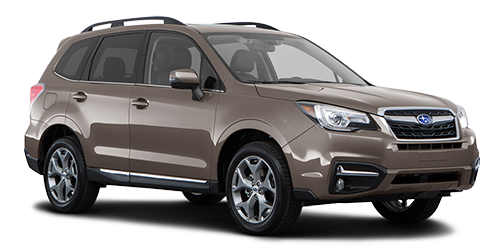 The Subaru Forester is known for being one of the most reliable cars on the market today. It comes with an impressive slate of features to help you make the most of your time on the road. You don't have to worry about getting lost as easily or losing control of your car at the least opportune moment. Learn more about this amazing car and why drivers still love to get behind the wheel of a Forester.
Impressive Navigation Features
Getting around a new area can be stressful for some individuals. They might have to rely on a paper map or use their phone to get directions. But holding a phone or a map and trying to look at the road at the same time can be challenging. You never know when you might accidentally hit something because you weren't watching what was happening on the road. But with the Forester, the car comes with a built-in navigation system that takes care of all these issues for you. You can easily look up directions to your destination without having to fiddle with a separate device.
Lane Departure Warnings for More Peace of Mind
Drivers need to make sure they stay in their own lane in order to avoid a collision or scraping against the guardrail. But some drivers might not be able to tell when they leave their lane. That's why the Forester comes with a lane departure warning that will alert the driver if they stray too far out of their lane. The driver can quickly correct their course, so they don't accidentally hit something that they shouldn't like the guardrail or another car in the lane next to theirs. This gives the driver more peace of mind when navigating traffic and other stressful areas.
Hours
Monday

8:00am - 7:00pm

Tuesday

8:00am - 7:00pm

Wednesday

8:00am - 7:00pm

Thursday

8:00am - 7:00pm

Friday

8:00am - 7:00pm

Saturday

8:00am - 6:00pm

Sunday

Closed