The 2022 Subaru Love Promise Customer and Community Commitment Award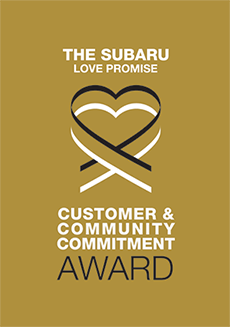 We've been nationally recognized for our dedication to our customers, our community, and the Subaru Love Promise.
We're honored to receive the 2022 Subaru Love Promise Customer and Community Commitment Award. This award nationally recognizes elite Subaru retailers who provide an exceptional customer experience at every interaction with Subaru. These retailers have also demonstrated an outstanding commitment to supporting passions and causes in their local communities in important areas such as the environment, community, health, education, and pets.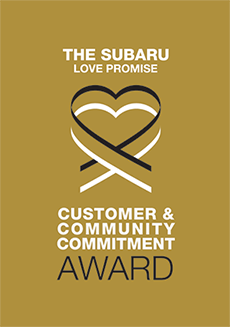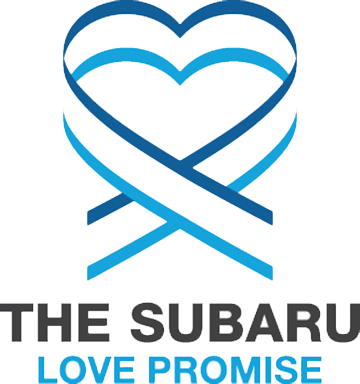 What is the Subaru Love Promise?
Subaru and our retailers believe in making the world a better place and the Subaru Love Promise is our vision of respecting all people. This is our commitment to show love and respect to our customers and to work to make a positive impact in the world.
How is CMA's Valley Subaru dedicated locally to the Love Promise?
Our Love Promise can be seen in various partnerships with local charities and non-profits. We're grateful for the opportunity, not only to be a part of our community, but to serve it as well. Carter Myers Automotive is committed to giving back to the wonderful communities that have been a part of our company for the past 90 years. Valley Subaru is a new member of the CMA family and we look forward to working with the Staunton community of charities and non-profits for many years to come!
Shenandoah National Park Trust , E-waste recycle event
NADA Charitable Foundation
Blue Ridge Area Food Bank, Virginia Blood Services
UVA Children's Hospital, Bricks For Leukemia, The MaDee Project
Love Promise Stories from CMA's Valley Subaru
Subaru and CMA's Valley Subaru believe in making a positive impact on the communities in which we live and work. We uphold that belief through our Love Promise Community Commitment. Every month, we select inspiring stories from customers and partners from around our area who strive to support our collective commitment and feature them here
CMA Supports Balloons Over Rockbridge - Beth A
Thanks to the continued support of sponsors like CMA's Valley Dealerships, Balloons Over Rockbridge is able to provide two days of music, vendors, food and hot air balloons (weather permitting) for those in the Rockbridge County area as well as attendees from across the state. With the continuing support of our sponsors we are able to offer free admission and parking to all who attend our festival allowing everyone to participate and join in the fun. Each year our Balloons Over Rockbridge Hot Air Balloon Festival donates all proceeds from our festival to local Rockbridge County charities and non-profits. We are grateful for the continued sponsorship of businesses like CMA's Valley Dealerships, who help with our mission of giving back to our community.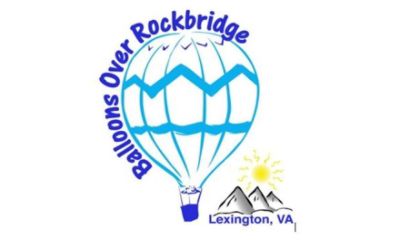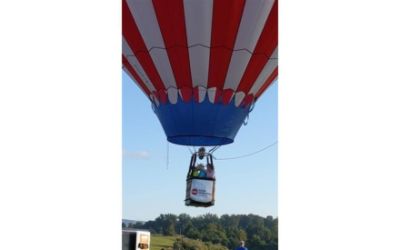 ---
Guy K Stump PTA Fun Run - Sarah M
Thank you to CMA's Valley Subaru for becoming one of our sponsors for the Fun Run! With your sponsorship you helped us provide a bag, a water bottle and bracelets for all of the students at Guy K Stump Elementary School! It was our most normal PTA fundraiser this year due to COVID and the students absolutely loved it! They fundraised for money from family and friends as well to see how much they could run around the track and these kids did great! We were given a sunny but windy day to run, and took each grade out separately to promote distancing due to COVID - the excitement from these children was contagious even in masks! Funding raised supports yearly programs within the PTA such as One School, One Book; Movie Licensing; Teacher Grants; Music Programs; Art Programs; Lanyards for Masks for every child at the beginning of this year; and Kids events usually (though this year with COVID this was not done), and this year we will be sending a book home with each child at the end of the year. Excess funds are placed in the Playground Fund as we are trying to replace the playground equipment at our school. We want to thank you for your support in our fundraising efforts! This fundraiser was one small piece to our large goal that we hope to achieve over the next year! Thank you for using your Love Promise to help your local community, to help us keep our kids healthy with running and walking, and to help us educate them by keeping programs going through PTA funding, and ultimately help with our long term goal of a new playground. We appreciate you! Guy K Stump Elementary School PTA Co- Presidents Tara Mahanes & Sarah McGill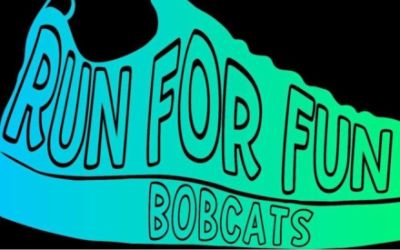 ---
A Bittersweet Purchase - Theresa R
We had a 10-year old Subaru Forester and probably would have kept it another 10 years if my dad hadn't suddenly passed away leaving my mom behind. They had just moved near us before he passed and we needed to be able to bring mom with us to places but our family of 5 took up the whole Forester! I wrote to the sales person from 10 years ago and explained the situation, especially that I am grieving and have no bandwidth for the usual sales song and dance. Charles Camp connected me to a fabulous saleswoman Luce Dorvilliers who loaned me a test-drive and negotiated our purchase (Subaru Ascent 2021) quickly and effortlessly. I may have shed some tears, but that was just saying goodbye to our Forester, not because the buying process was difficult or stressful. We are so grateful to our Subaru dealer! And now, Mom comes with us wherever we go and there's plenty of room!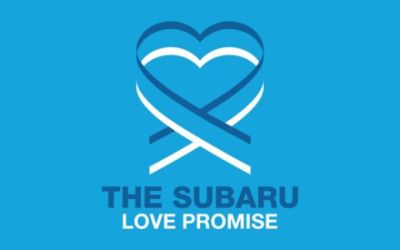 ---
Blankets of Hope--Valley Mission Blanket Donation - Michele W
As the Assistant Director of the Valley Mission, I would like to thank CMA Valley Subaru and the Subaru Loves program for donating 80 Blankets to our Residents. We were able to give each adult Resident a blanket. Having a new blanket means more to our Residents than most people would realize. Receiving something that is new and their own that they can take with them is very important and special to them. The generosity of Subaru and the CMA group is greatly appreciated and will continue to provide warmth and security to our Residents even after they have moved on from Valley Mission. Michele Waitier Assistant Executive Director Valley Mission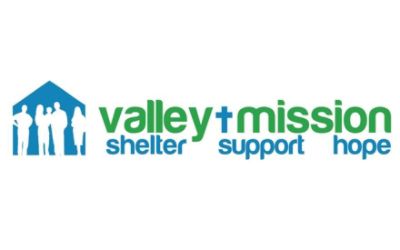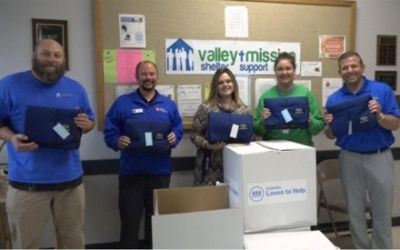 ---
Subaru Shares The Love with Samuel's Supper - Sherri G
Thank you to everyone at CMA's Valley Subaru for choosing Samuel's Supper as their hometown charity for the 2020 Subaru Share the Love Event! It is an honor to be affiliated with the Carter Myers Automotive group and to be chosen as this year's local funding recipient. Donations from this event will support Samuel's Supper in its mission to help families who are caring for a critically ill child. CMA's Valley Dealerships are committed to assisting with community needs, and they have proven to be a reliable source of support for Samuel's Supper over the years. On multiple occasions, CMA assisted Samuel's Supper in providing vehicles to families who needed dependable transportation to and from essential medical treatments at UVA Children's Hospital. Not only did the CMA Valley Group provide safe, pre-owned vehicles at a greatly reduced price, they also offered exceptional service on those vehicles months after purchase. Thanks CMA's Valley Subaru!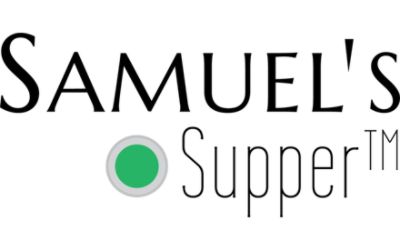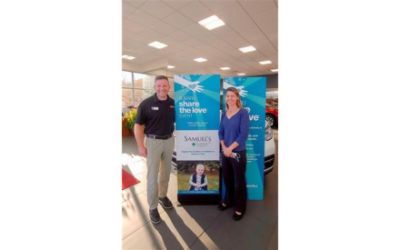 ---
Salvation Army Angel Tree Bike Drive - Kelsey M
Valley CMA was able to help support The Salvation Army of Staunton and West Augusta by collecting bikes through a bike drive for over 250 children this season. We were so thrilled that they had chosen to give back in this way. They truly make dreams come true and strive to make a difference in their community. Thank you so much for caring for families in your community!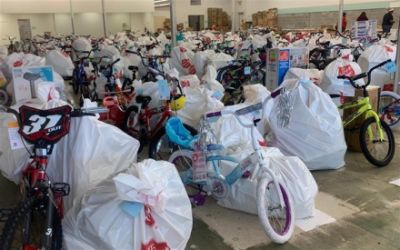 ---
CMA Supports UVA Children's Patient Families - Polly H
UVA Children's is grateful to Carter Myers Automotive and its dealerships in Charlottesville, the Valley, and Winchester for their support during September's Childhood Cancer Awareness month. Representatives from UVA Children's were honored to accept a check for $12,676 to support our patient families who face financial challenges with transportation and other needs while their children are in treatment. CMA's generosity, especially during the pandemic, will provide important relief to patient families who need it most. Many thanks to CMA and all its dealerships for being wonderful community partners!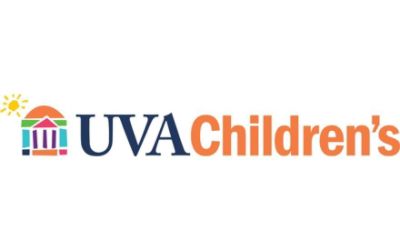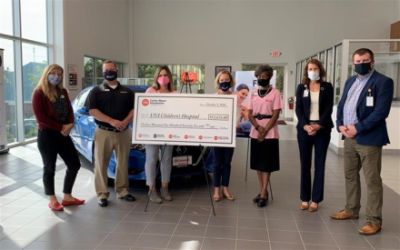 ---
CMA's Valley Subaru supports Camp LIGHT - Kelly T
We are so thankful for CMA's Valley Subaru for choosing to support Camp LIGHT during their Share the Love campaign! Camp LIGHT is a summer camp for kids with special needs and at risk youth. Campers who attend are able to enjoy a safe and fun summer camp experience similar to their peers, but in an environment that is adapted to meet their unique needs. Camp LIGHT is offered to families at no cost so that children with medical, physical, behavioral, and other special needs, have the opportunity to participate in the program despite their financial situation. Because of the big hearts of the Valley Subaru team, they were able to raise over $23,000 to support Camp LIGHT…that's enough to cover the cost of 78 campers attending! Your support will help us bring smiles to so many amazing campers all summer long. Thank you from all of us at Camp LIGHT!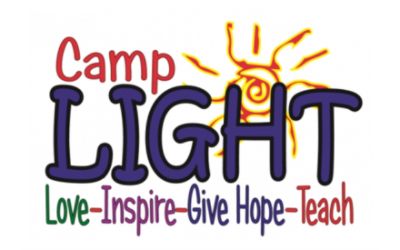 ---
SDES Loves CMA's Valley Subaru - Catherine O
Stuarts Draft Elementary School was excited and honored to receive CMA's Valley Subaru's donation of STEM books for our school. The investment by the American Association for the Advancement of Science (AAAS) and the Subaru Loves Learning program has enriched the lives of our students. Sixteen of our third graders proudly accepted the books on behalf of the school. The excitement of receiving the books along with the understanding of what it means to donate, impacted these third graders in a positive way. The books were distributed to each of our 32 grade level classrooms PreK-5, four resource teachers, and two reading specialists. The books support our science curriculum, in addition to incorporating reading skills our students need to be strategic readers. Our STEAM Lab also benefited from this generous donation. This hands-on classroom provides a space for STEM and Problem Based Learning activities. We were able to stock it with the AAAS books that contain science labs for all grade levels. This has provided teachers with additional resources to prepare our students for careers in STEM fields. Our fifth grade Young Authors came together and had the opportunity to read a copy of all the books we received and write thank you letters to CMA's Valley Subaru. The enthusiasm generated from reading these books was hard to contain. Two of their favorites were What Do They Do With That Poo? by Jane Kurtz and Living and Nonliving Things by Kevin Kurtz. Part of our school's mission statement reads "SDES will continue to create compelling, rigorous, and engaging learning experiences for our students." These donated books will help support our school's mission. Stuarts Draft Elementary School is fortunate to be in a community that has businesses like Subaru who are committed to giving back.
---
Subaru/LLS Society Loves To Care Blanket Delivery - Khiem T
On Wednesday, July 24, 2019, the Virginia Chapter of The Leukemia & Lymphoma Society and CMA's Valley Subaru had the pleasure of delivering 80 blankets and 30 arts & craft kits to UVA Cancer Center Augusta as part of the Subaru Loves To Care program. These comforting gifts were accompanied by personalized messages of hope written by the customers and staff of CMA's Valley Subaru. This incredible act of generosity was warmly received by the UVA Cancer Center Augusta staff who were thrilled to distribute these comforting gifts to their patients. LLS is proud to partner with Subaru to spread hope, love and warmth to those fighting cancer, across the country and right here in the greater Staunton community. Many thanks to everyone at CMA's Valley Subaru and UVA Cancer Center Augusta, not only for a memorable day, but for supporting LLS's mission to cure blood cancers and improve the quality of life of patients and their families.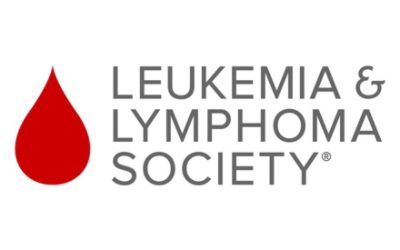 ---